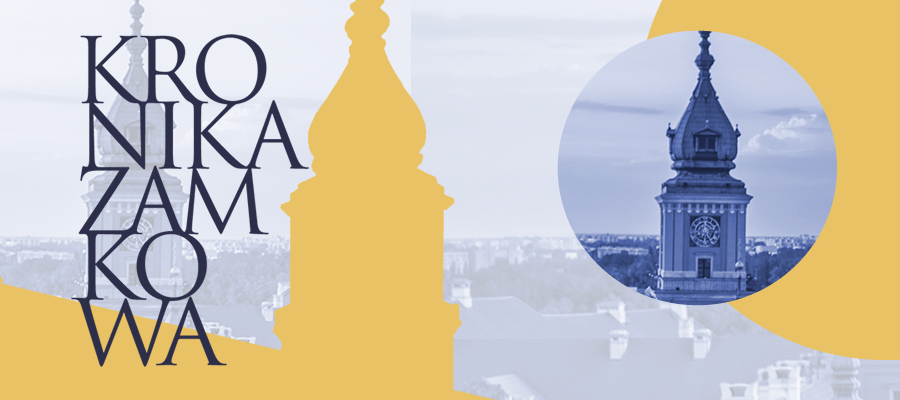 "The Castle Chronicles. Annals" is an academic journal published by the Royal Castle in Warsaw – Museum and funded from its budget. Started in 1983, it was initially published as a quarterly and then as a semi-annual journal.
We invite submissions relating not only to the Royal Castle in Warsaw, its collections, history and residents (including studies on the destruction and rebuilding of the former royal residence in the nineteenth and twentieth centuries) but also to the court, especially the royal court as a historical and social phenomenon, about the Polish and European court culture in the late Middle Ages and the early modern period. We also aim to publish treatises on the structure and functioning of the royal court both in its daily life and as part of a ritualized framework of festive ceremonial – important political events and religious holidays. We promote papers dealing with spatial setting appropriate for court activities, i.e., architecture, residential equipment, issues related to collections and collecting, and finally artistic works ordered by the court as the necessary complement of the manifestation of power in the public sphere.
The journal is multidisciplinary in nature. "The Castle Chronicles. Annals" covers scholarly disciplines such as art studies, history and culture studies and religion studies. In 1611–1795 the Royal Castle was a political and civilizational centre of the Polish-Lithuanian Commonwealth and for that reason the scope of our journal also covers publications on political culture, diplomatic relations, relations between the Castle and the Warsaw Old Town court theatre, etiquette, material culture and history of fashion. Moreover, "The Castle Chronicles" includes studies on art conservation, archaeology, museology and museum studies.

The new issue is published annually in September, in a traditional version (primary) and in a digital form (reviewed articles only).
The Editors do not charge Authors a fee for manuscript preparation and/or publication of materials in the journal.
Subsequent volumes of "The Castle Chronicles. Annals. New Series" starting from 1 (67)/2014 are posted in open access on the journal's website, on its profile on Academia.edu and in the Central and Eastern European Online Library. "Chronicles" are indexed in the ICI Journals Master List database (2021).
This is an open access journal which means that all content is freely available without charge to the user or his/her institution. Users are allowed to read, download, copy, print, search, or link to the full texts of the articles, or use them for any other lawful purpose, without asking prior permission from the publisher or the author.


ISSN 0239-4898
ISSN 2956-4840 (online)
---
Copyright by Zamek Królewski w Warszawie – Museum 2023